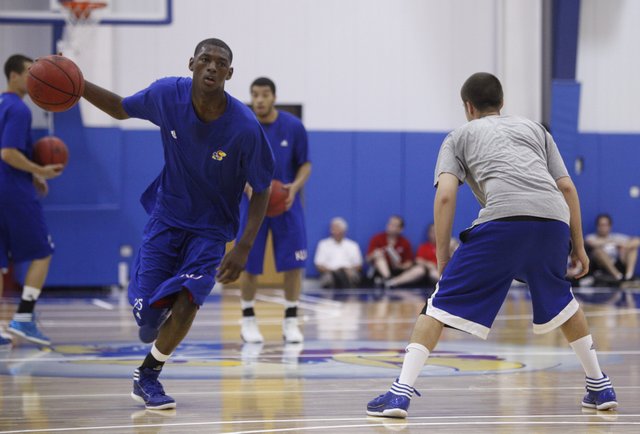 Kansas newcomer Milton Doyle works out with the Jayhawks for the first time on Monday, June 18, 2012, at Horejsi Center during Bill Self's basketball camp.
Stories this photo appears in:

Several schools have 'major interest' in Chicago guard, mom says
Milt Doyle, who returned to his hometown of Chicago on Aug. 13 for a weeklong visit with his family following Kansas University's basketball excursion to Switzerland and Paris, planned to catch a flight to Kansas City International on Sunday for the start of first semester classes Monday at KU.

Chicago Marshall High guard enrolled in summer school
Milton Doyle has officially joined KU's basketball team.