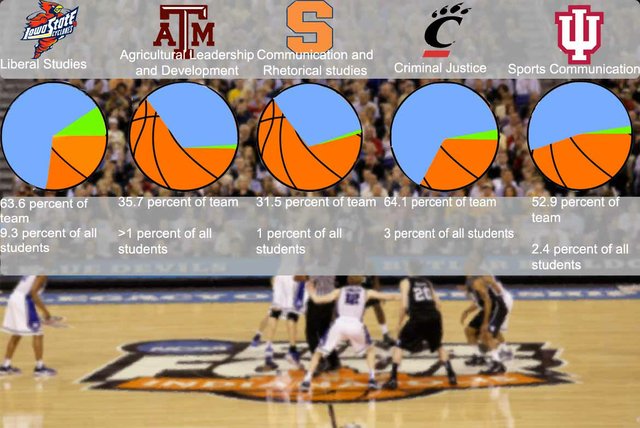 The Journal-World looked at the majors of Big 12 basketball players, and those of teams that made the Sweet Sixteen in 2012. Several schools had an inordinate number of players majoring in areas that few other students do. At Texas A&M, for example, nearly 36 percent of basketball players study agricultural leadership and development, compared to fewer than 1 percent of all students.
Stories this photo appears in:
An in-depth Journal-World study of Big 12 athletics, including the incoming and outgoing teams this year, found widespread clustering — defined by researchers as 25 percent of a team sharing one major — in men's basketball and football programs.