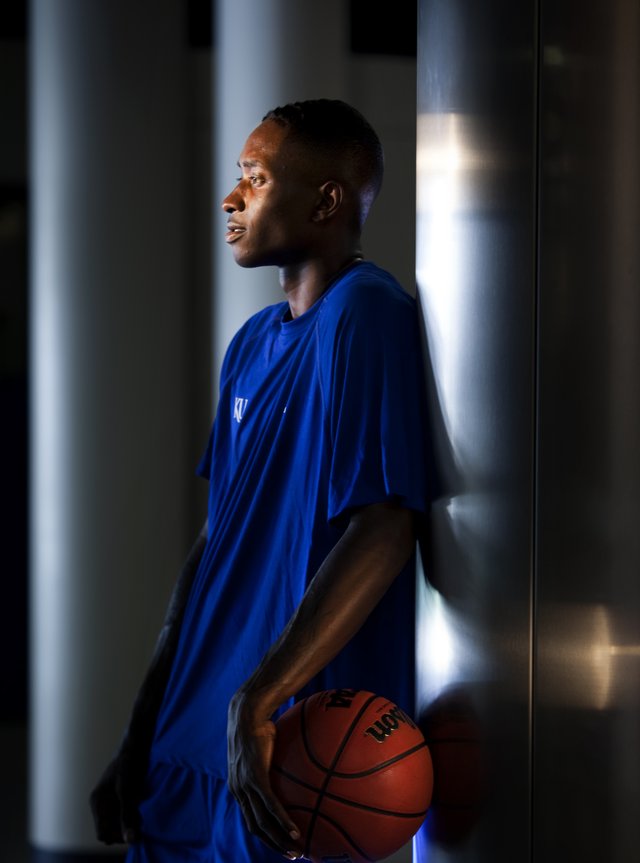 Kansas University freshman guard Anrio Adams says he's put in the work to overcome academic eligibility issues and is looking forward to showing the same dedication on the court at KU. Adams arrived on campus Wednesday, July 4, 2012.
Stories this photo appears in:

He scored 54 points in a game as a sophomore in high school and idolizes Jamal Crawford, an NBA player who starts shooting before he steps off the bus. But Kansas guard Rio Adams is trying hard to play within himself during his freshman year. Column by Tom Keegan

Anrio Adams' high school coach has compared the 6-foot-3, 185-pound Kansas University freshman combo guard to Miami Heat phenom Dwyane Wade. It's a likening that Adams likes ... a lot.