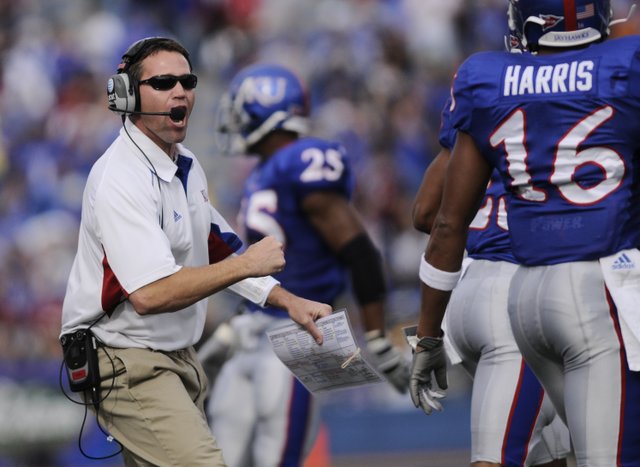 Former Kansas University defensive coordinator Clint Bowen, who coached at KU from 1998-2009, will return to Lawrence to serve under new head coach Charlie Weis, according to Journal-World sources.
Stories this photo appears in:

Of all the things that frustrated Clint Bowen about being away from his hometown during the last two college football seasons, one of them came roaring to the front of his mind upon his return.

Two years after leaving, Clint Bowen is coming home.

The Journal-World has learned that former Kansas University assistant coach and player Clint Bowen has accepted a position on new head coach Charlie Weis' staff.