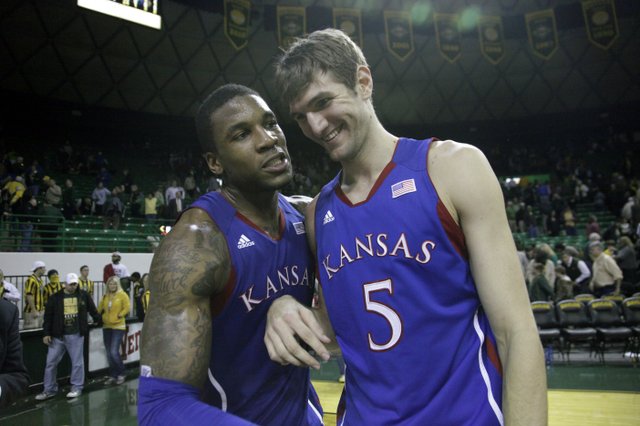 Thomas Robinson (0) left congratulates Jeff Withey (5) at the end of the Jayhawks 68-54 win over the Baylor Bears, Wednesday, Feb. 8, 2012 at Baylor. Withey had a career high 25 points in the win.
Stories this photo appears in:

Kansas big man 'amazing' against Baylor
A little peer pressure helped Jeff Withey bury Baylor on Wednesday night in Ferrell Center.