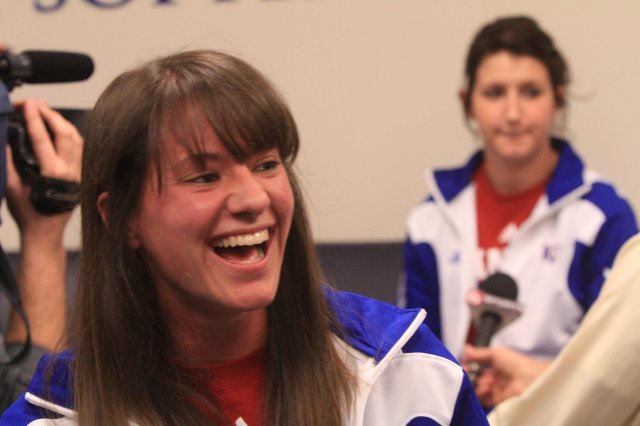 Kansas' Maggie Hull meets the press during KU softball media day on Monday, Feb. 6, 2012 at Wagon Student Athletic Center.
Stories this photo appears in:

Good news for the Kansas University softball program: Junior Maggie Hull brings her .346 batting average, 14 doubles, nine home runs and 49 RBIs back to the lineup. Even better news: With three new pitchers on board, the Jayhawks are confident they have a better shot of turning all the runs she generates into victories.