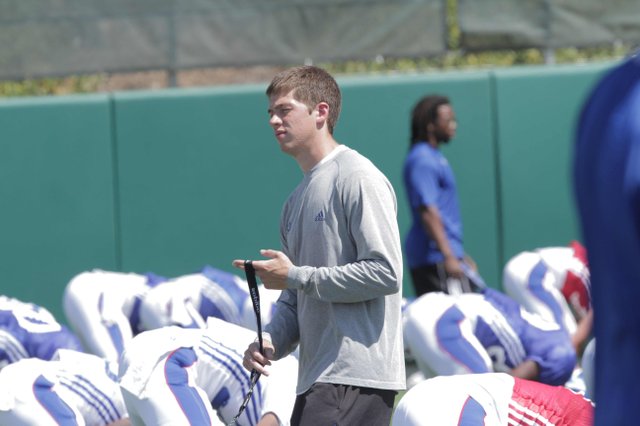 Charlie Weis Jr. walks through players stretching prior to Monday's practice at the KU practice fields.
Stories this photo appears in:
To those on the outside of the Kansas University football program, Charlie Weis Jr. looks nothing like a college football coach, barely looks like a college student and goes virtually unnoticed at most KU football gatherings. To those on the inside, it's a much different story.