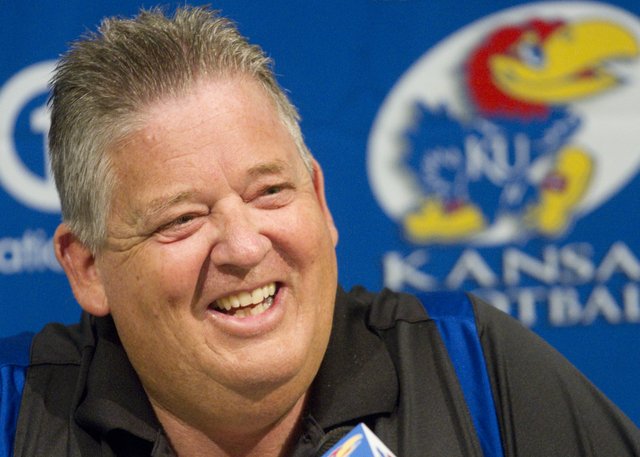 Kansas University football coach Charlie Weis holds a news conference at KU on Wednesday, August 1, 2012, the day before the Jayhawks' fall camp starts. Weis spoke about the team's depth chart and his eagerness for the season to start, saying, "I'm more motivated than I've ever been."
Stories this photo appears in:

KU football coach Charlie Weis is passionate about his first bunch of KU seniors, which will play the final home games of their careers Saturday at Memorial Stadium against Iowa State. Tuesday, the first-year coach shared his thoughts on why these guys are so important to him and the program. By Matt Tait

Season hinges on QB Crist's health, success of offensive line
Sheahon Zenger, the latest athletic director to try to prove that establishing Kansas University as more than a basketball power is just one good football-coach hire away, very easily could have talked himself out of entrusting Charlie Weis with the job.

With the first football practice of the Charlie Weis era at Kansas University slated for today, we finally know where the newcomers stand on KU's depth chart.