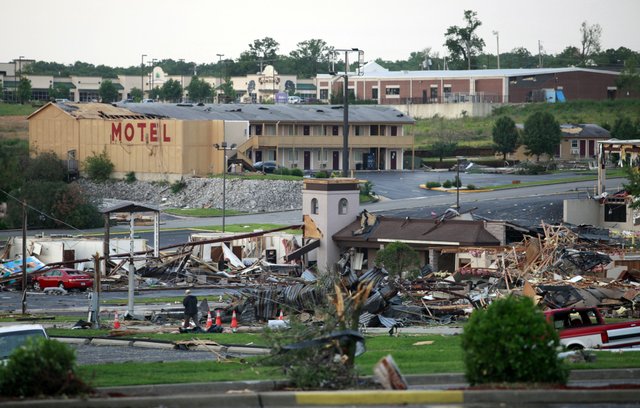 Businesses near St. John's Regional Medical Center show damage on Monday from the tornado that hit Joplin, Mo., on Sunday, killing at least 116 people. Former Kansas University guard Jeff Boschee, an assistant coach at Missouri Southern State University in Joplin, was not caught in the path of the tornado and sought shelter at his wife's parents' house in nearby Columbus (Kan.).
Stories this photo appears in:

Former Kansas University basketball player Jeff Boschee, his wife, Jamie, and daughter, Mary Rose, were not caught in the path of Sunday afternoon's deadly tornado in Joplin, Mo.