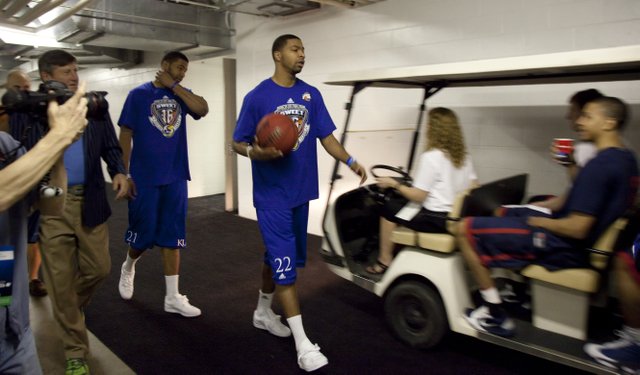 Marcus (with ball) and Markieff Morris encounter Richmond players in a golf cart at the Alamodome on Thursday, March 24, 2011. During the encounter, Marcus said, "You boys better be ready."
Stories this photo appears in:

Four current University of Richmond basketball players and three from Kansas University played in KU's 77-57 NCAA Tournament Sweet 16 victory over the Spiders on March 25, 2011, in San Antonio. By Gary Bedore

Marcus Morris bounced a basketball while walking down an Alamodome hallway with brother Markieff and TBS announcer Craig Sager on Thursday afternoon.