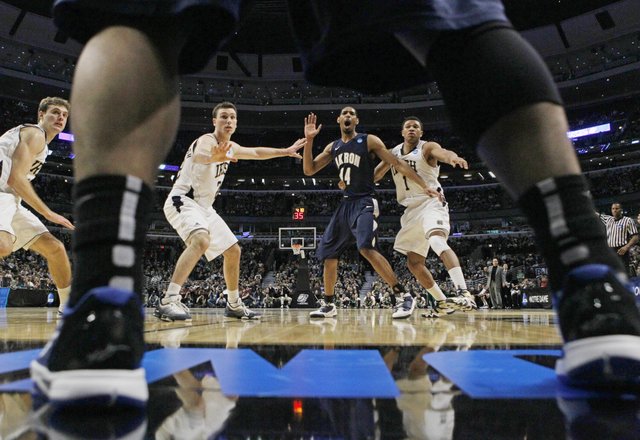 Notre Dame defenders Ben Hansbrough, center left, and Tyrone Nash (1) cover Akron's Zeke Marshall (44) on an in bounds pass in the second half of a second-round NCAA Southwest Regional tournament college basketball game in Chicago, Friday, March 18, 2011. At left is Notre Dame's Tim Abromaitis. Notre Dame won 69-56.
Stories this photo appears in:

Ben Hansbrough scored 15 points despite another sub-par shooting game and Tim Abromaitis added 14 as second-seeded Notre Dame fought off scrappy Akron for a 69-56 second-round victory Friday in the Southwest Regional.