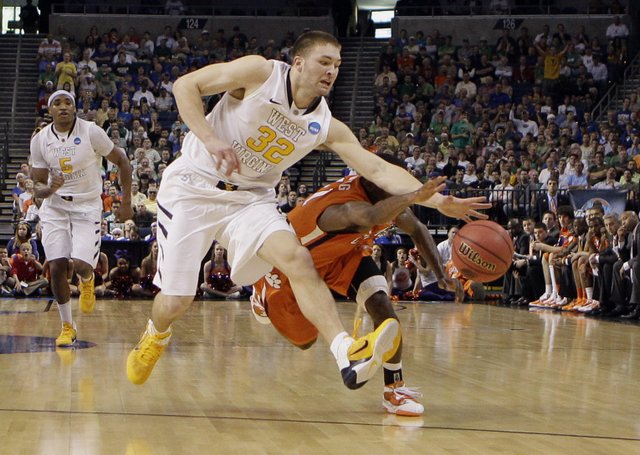 West Virginia's Dalton Pepper (32) and Clemson's Andre Young go after a loose ball during the second half of an East regional second round NCAA tournament game in Tampa, Fla., Thursday, March 17, 2011. West Virginia defeated Clemson 84-76.
Stories this photo appears in:

Clemson's quick turnaround eventually caught up with the Tigers in the NCAA tournament.