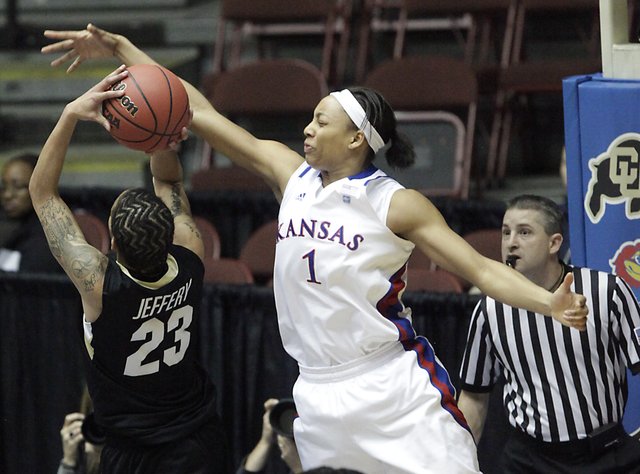 Kansas forward Aishah Sutherland goes to block a shot by Colorado's Chucky Jeffery in the first game of the Big 12 women's tournament in Kansas City on Tuesday. KU won the game, 71-45.
Stories this photo appears in:
With its 71-45 pounding of Colorado in Tuesday's opening round of the Big 12 tournament at Municipal Auditorium, the Kansas University women's basketball team made sure there would be no warm and fuzzy farewell tour for the Buffs, who will bolt for the Pac-10 next season.