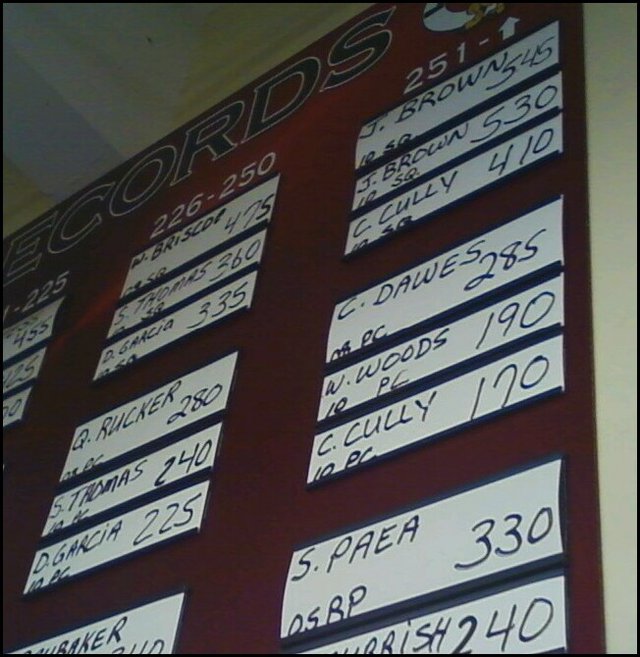 Stephen Paea's name, pictured above, appears in the Lawrence High weight room for athletes 251 pounds and above on the bench press. In the spring of 2005, Paea bench pressed 330 pounds, still an LHS record to this day.
Stories this photo appears in:
Paea plays defensive tackle for Oregon State
Oregon State defensive tackle Stephen Paea pulled off such an amazing feat Sunday at the NFL combine, by Tuesday he was telling a condensed, somewhat Hollywood version of his life story on Jim Rome's nationally syndicated radio show.