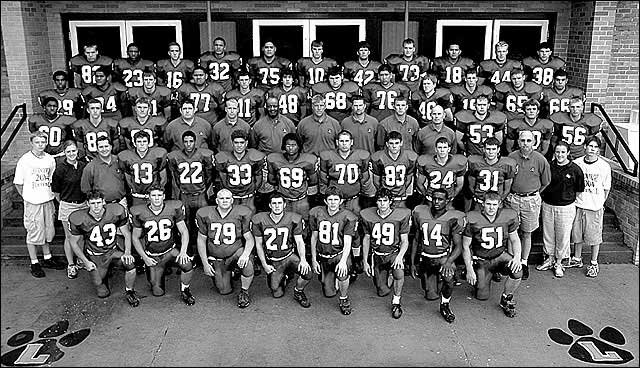 Stephen Paea, pictured in the top row wearing No. 75, appeared in the Lawrence High 2004 team football photo. His fraternal twin brother, Will, is pictured in the second row, wearing No. 33.
Stories this photo appears in:
Paea plays defensive tackle for Oregon State
Oregon State defensive tackle Stephen Paea pulled off such an amazing feat Sunday at the NFL combine, by Tuesday he was telling a condensed, somewhat Hollywood version of his life story on Jim Rome's nationally syndicated radio show.