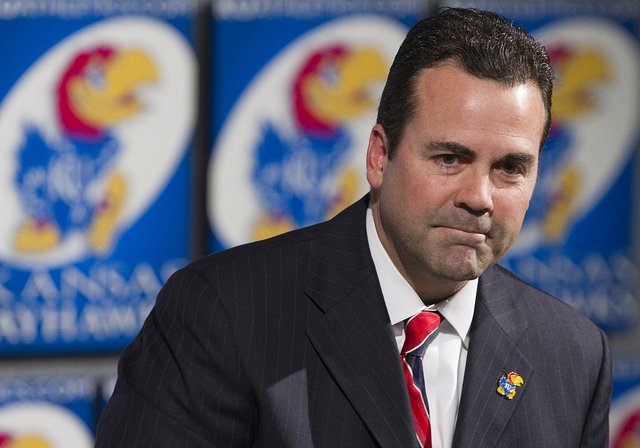 Sheahon Zenger was introduced as KU's new athletic director on Monday, Jan. 3, 2011, during a press conference at Hadl Auditorium.
Stories this photo appears in:

Jayhawks prep for search for new athletic director in wake of Sheahon Zenger firing
The University of Kansas is in the market for a leader of its athletic department for the first time since late 2010 now that Sheahon Zenger is out. Monday morning's news that KU Chancellor Doug Girod had relieved Zenger of his duties, effective immediately, means that the university is looking for its 11th AD in school history. By Matt Tait

Kansas University's future in the Big 12 Conference — or any other conference, for that matter — may be a little more in doubt today than it was a few weeks ago, but it's not because of a lack of focus from the school's athletic director.

The bill for expenses related to Kansas University's recent athletic director search totaled just more than $6,200.