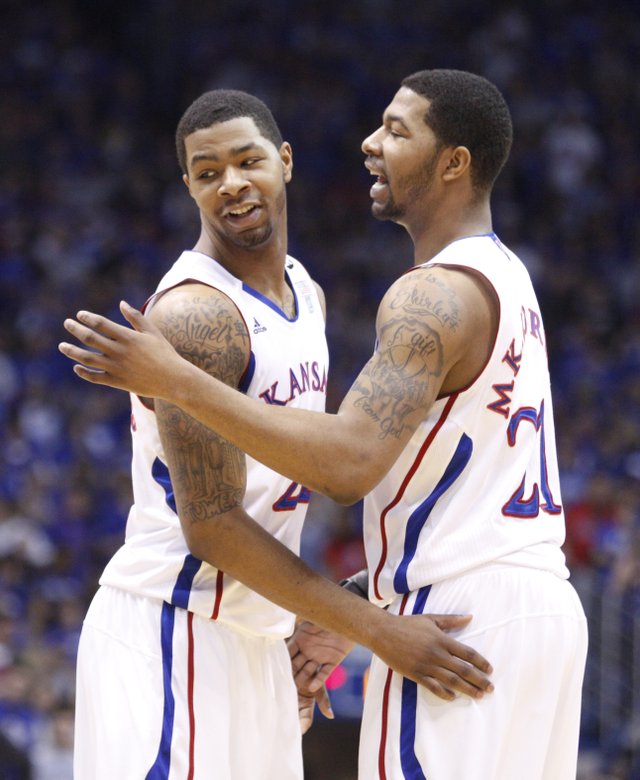 Brother Marcus Morris, left, and Markieff Morris congratulate each other after grabbing a foul against Iowa State during the first half on Saturday, Feb. 12, 2011 at Allen Fieldhouse.
Stories this photo appears in:

No need to look beyond the local college basketball team to reach the conclusion that trying to figure out how the Egyptians built the pyramids presents no tougher a challenge than attempting to determine why NBA general managers make the draft choices they make.

KU coach Bill Self: " ... the time is right for those guys to go onto the next level"
Kansas University juniors Marcus and Markieff Morris are headed to the 2011 NBA Draft with the blessing of coach Bill Self.

Injured Thomas Robinson could be ready by Oklahoma game on Feb. 26
Some highly publicized transgressions on the court during the 2010-11 basketball season have called into question the character of Kansas University's Morris twins.