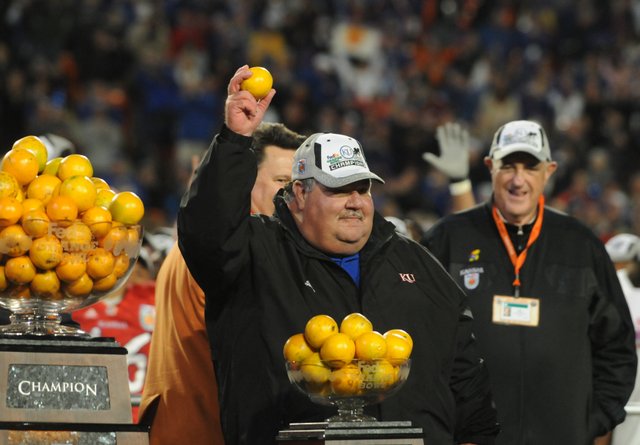 KU football coach Mark Mangino celebrates after the Jayhawks won the Orange Bowl on Jan. 3. Mangino went 50-48 from 2002-2009.
Stories this photo appears in:

Now that he is retired from coaching, Mark Mangino can reveal the secret sauce that led to his football success at a basketball school.

After sitting out for three full seasons, former Kansas University football coach Mark Mangino is back in coaching. By Matt Tait

It hit me like a hot-air shot onto a cavity delivered through one of those guns dentists like to use to amuse themselves and get a rise out of their patients: Mark Mangino very well could return to coaching soon as an offensive coordinator at a school that has challenges in building a football program similar to those at Kansas University. By Tom Keegan