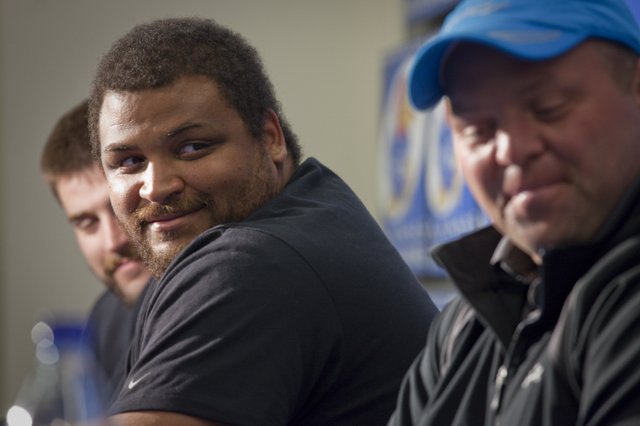 Reese Hoffa, center, ranked No. 2 in the world, and other elite shot putters speak to the media to discuss Wednesday's downtown competition. The event will be held at 6 p.m. on Eighth Street by Mass. and New Hampshire.
Stories this photo appears in:
Everybody has witnessed live events that take up permanent residence in the memory.

Elite shot-put field features turkey-loving, Cube-solving bear of a man
Enterprising downtown restaurant chefs might want to bake and baste some turkey legs today just in case Reese Hoffa — the world's No. 2-ranked shot putter — wins tonight's Kansas Relays competition.