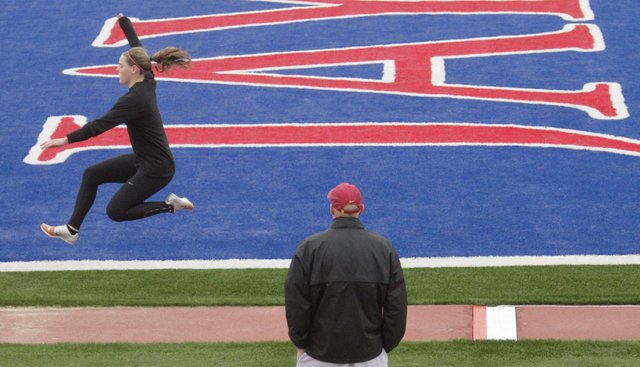 Iowa State track coach Pete Herber watches heptathlon athlete Anna Holtermann practice the long jump Tuesday at Kivisto Field at Memorial Stadium. The heptathlon and decathlon start at 10 a.m. Wednesday to kick off the Kansas Relays.
Stories this photo appears in:
Everybody has witnessed live events that take up permanent residence in the memory.

Elite shot-put field features turkey-loving, Cube-solving bear of a man
Enterprising downtown restaurant chefs might want to bake and baste some turkey legs today just in case Reese Hoffa — the world's No. 2-ranked shot putter — wins tonight's Kansas Relays competition.