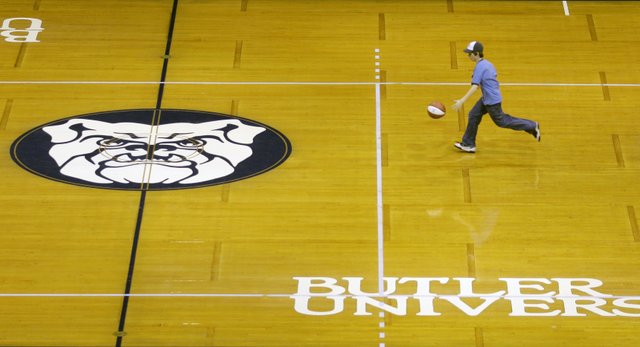 Maxwell Barnes, 11, of Sheridan, Ind., has the court to himself at Hinkle Fieldhouse, home of the Butler University men's basketball team, on the school's campus in Indianapolis, Ind. on Monday, April 4, 2011. Maxwell, brought to Hinkle by his grandmother Susie Barnes, said it was a dream to get to play on the court. Butler faces Connecticut for the championship of the NCAA Mens Final Four basketball tournament tonight in Houston.
Stories this photo appears in:

College basketball's biggest party was once an exclusive affair, such a stretch for small schools there might as well have been "No Mid-Majors Allowed" signs plastered on the locker room doors at the Final Four.