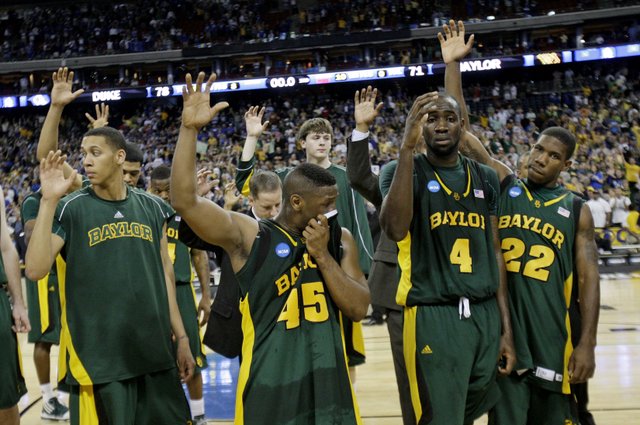 Members of the Baylor basketball team wave to fans as they walk off the court following the South Regional final. The Bears fell to Duke, 78-71, on Sunday in Houston.
Stories this photo appears in:

Bears exit tourney in bittersweet fashion
Maybe Baylor finally can escape its past, even if the Bears couldn't cap their breakthrough season with a perfect ending.

Duke is back in the Final Four, ending an unusually long absence for coach Mike Krzyzewski's team — and keeping No. 1 seeds from being shut out of the title chase.