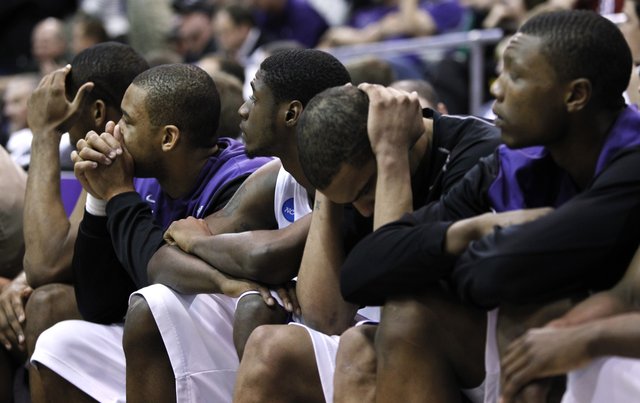 Kansas State players, including Jacob Pullen, center, sit on the bench during the final minute of the NCAA West Regional final college basketball game against Butler in Salt Lake City on Saturday. Butler beat Kansas State 63-54.
Stories this photo appears in:

It's an easy five-mile drive from the Butler campus to the site of its next game, in downtown Indianapolis. Still, it's hard to think of many programs that have taken a longer, more unlikely road to the Final Four. Yes, the boys from Butler did it — defeating Kansas State 63-56 in the West Regional final Saturday to make their trip back home something much bigger than that.