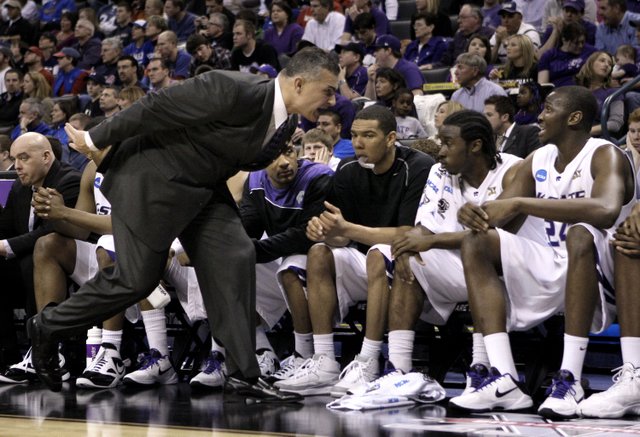 Kansas State head basketball coach Frank Martin yells at forward Curtis Kelly (24) during the first half of an NCAA second-round college basketball game against BYU, Saturday, March 20, 2010, in Oklahoma City.
Stories this photo appears in:

The beauty of sports is that you and only you decide which teams to root for when watching a game. Even so, it comes as a surprise that some television sets in Lawrence seem to be turned on for the sole purpose of rooting against Kansas State.

BYU's Jimmer Fredette got smacked in the face, whacked on the head and then sent home from the NCAA tournament. Jacob Pullen and Kansas State are moving on, thanks to a physical brand of basketball that was too much for even Fredette's prison-toughened game.