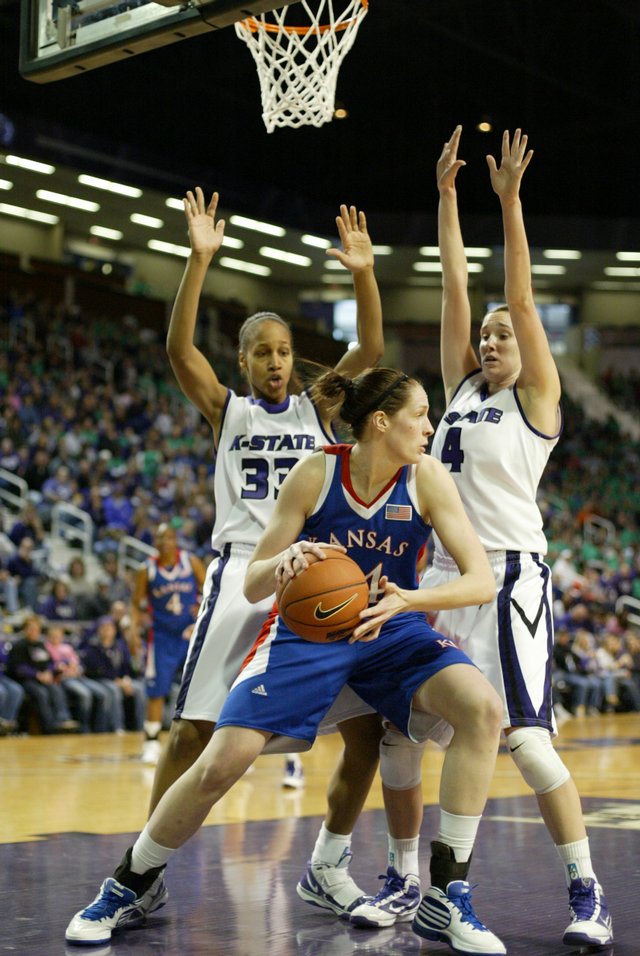 Kansas center Krysten Boogaard (14) tries to score behind Kansas State defenders Jalana Childs (33) and Ashley Sweat (4).
Stories this photo appears in:

What a difference three months makes. Last time Creighton University's women played in Lawrence, freshman point guard Angel Goodrich burned the Bluejays for a career-high 20 points in Kansas' 77-56 romp.

The Kansas University women's basketball team struggled through its worst perforance of the season Saturday, falling 59-35 to rival Kansas State in both team's Big 12 opener.