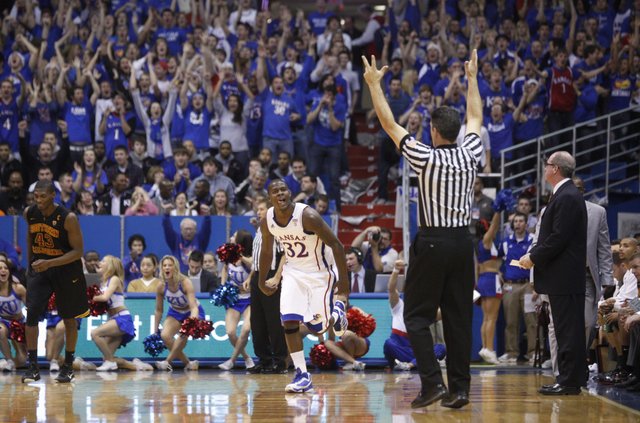 Kansas guard Josh Selby licks his chops after hitting a second three-pointer against USC during the first half, Saturday, Dec. 18, 2010 at Allen Fieldhouse.
Stories this photo appears in:

Let's pretend that a day after Josh Selby executed that oh-so smooth pass-fake to the right corner and then buried the beautiful three-pointer to defeat USC in December the NCAA stepped in and decided it wanted to suspend Selby for the rest of the season.

It's been some time since anybody has put on a better show for those lucky enough to gain admission to Saturday's basketball game in Allen Fieldhouse as the guy whose picture was on the ticket.