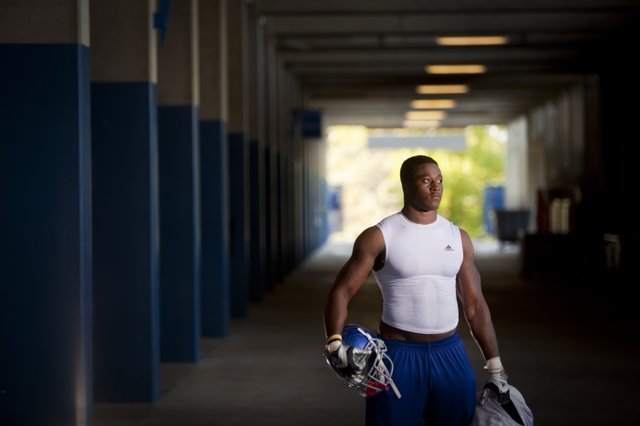 Steven Johnson has benefited from his determination to work through various injuries. After tearing the ACL and LCL in his knee in high school, Johnson didn't know whether he'd be able to play football again. His perseverance led him to being an invited walk-on at Kansas. He received a scholarship offer one year later in his sophomore year. This year, his junior year, Johnson will be starting at linebacker.
Stories this photo appears in:

Steven Johnson sits on the steps on the north side of the Kansas University football practice facility, his arms resting on his knees in front of him. The junior linebacker — with brown eyes, curly black hair and a few scraggly hairs on his chin straining to form a goatee — wants to talk about the upcoming season.