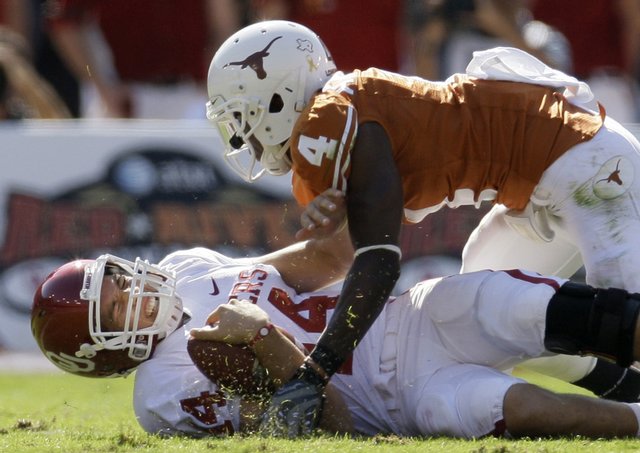 Oklahoma quarterback Sam Bradford, bottom, re-injured his shoulder after being sacked by Texas cornerback Aaron Williams on Saturday. Bradford will undergo season-ending surgery and will enter the NFL draft.
Stories this photo appears in:

OU quarterback to have surgery, will enter NFL Draft
Heisman Trophy winner Sam Bradford will have season-ending shoulder surgery and expects to enter the NFL Draft in April.

Heisman Trophy winner Sam Bradford has been ruled out of No. 25 Oklahoma's game this week at 24th-ranked Kansas, but coach Bob Stoops says any decision beyond that is yet to come.