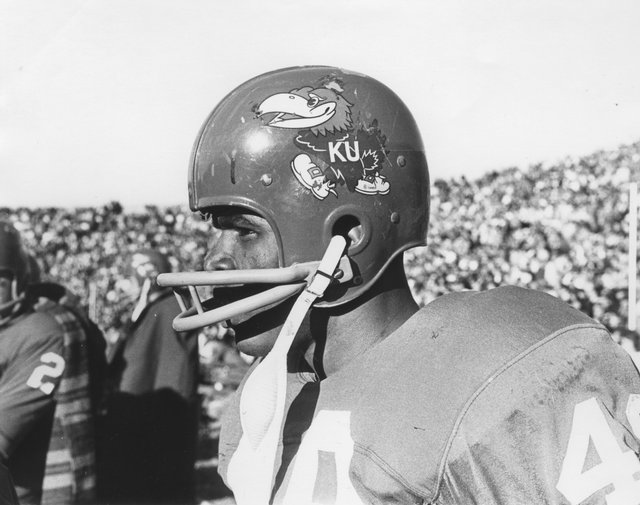 Former Kansas University running back Gale Sayers has earned the respect of many of the recent Jayhawks as the best ever.
Stories this photo appears in:

A new year is upon us and one of the craziest sports years in recent memory is now finished. Here's a quick look back at the biggest events and happenings in the world of KU sports in 2020.

Sayers widely respected as KU's greatest of all-time
When the news hit last month that former Kansas University running back Gale Sayers was coming back to Lawrence to become the athletics department's Director of Fundraising for Special Projects, it didn't take long for his return to the program to make an impression with the members of the 2009 team.