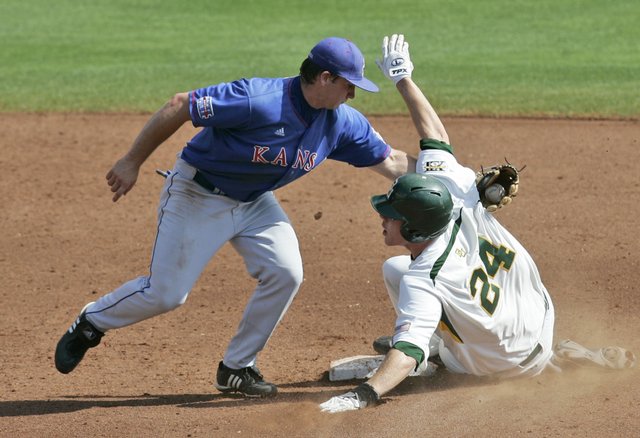 Kansas University shortstop David Narodowski was taken in the 15th round of the MLB Draft by the Arizona Diamondbacks.
Stories this photo appears in:

Narodowski taken in 15th round by Arizona; Hall selected in 25th round by Yankees
On Wednesday, the second day of the 2009 Major League Baseball amateur draft, Kansas University shortstop David Narodowski learned of his professional fate much the way baseball fans across the country did — by calling up MLB.com's live draft tracker and watching the drama play out one pick at a time.

Well, this was certainly unexpected. Entering the Big 12 Conference tournament, the Kansas University baseball team — a team whose regular-season exploits included a sweep of then-No. 1 Texas and a program-best fifth-place conference finish — arrived in Oklahoma City with sizable aspirations.