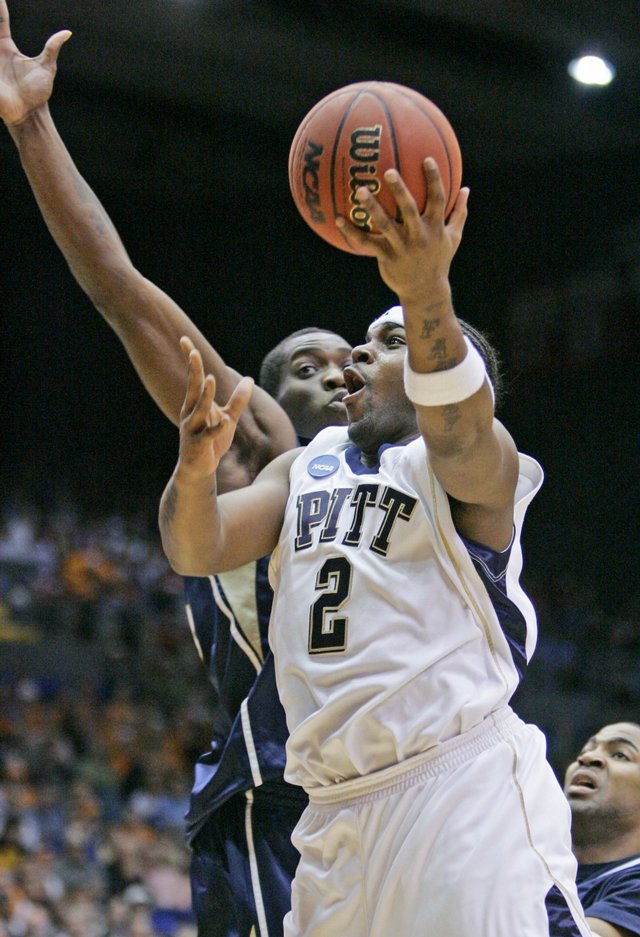 Pittsburgh's Levance Fields (2) shoots against East Tennessee State's Greg Hamlin in the first half of a first-round NCAA men's college basketball tournament game, Friday, March 20, 2009, in Dayton, Ohio.
Stories this photo appears in:

Pittsburgh had an ugly — and scary — first game as a No. 1. Pitt's massive center DeJuan Blair bullied his way inside for 27 points and 16 rebounds as the Panthers, playing their first game as a top seed in the NCAA tournament, survived a frightful 40 minutes from No. 16 seed East Tennessee State and advanced with a 72-62 win on Friday in the East Regional.