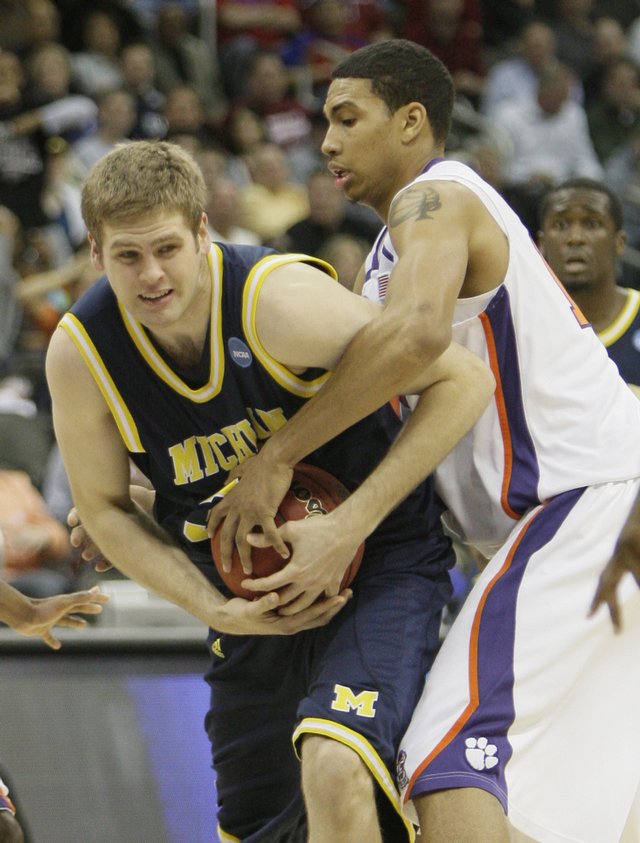 Michigan's Zack Gibson, left, and Clemson's David Potter fight for control of the ball in the second half during a first-round men's NCAA college basketball tournament game in Kansas City, Mo., Thursday, March 19, 2009.
Stories this photo appears in:

Shot after shot clanged off the rim, if they hit anything at all. Jumpers, 3-pointers, layups — didn't matter. Clemson just couldn't figure out Michigan's zone defense. Michigan stymied Clemson with its 1-3-1 defense and survived a late scare in its first NCAA tournament game in 11 years, beating the Tigers 62-59 in the first round of South Regional on Thursday night.