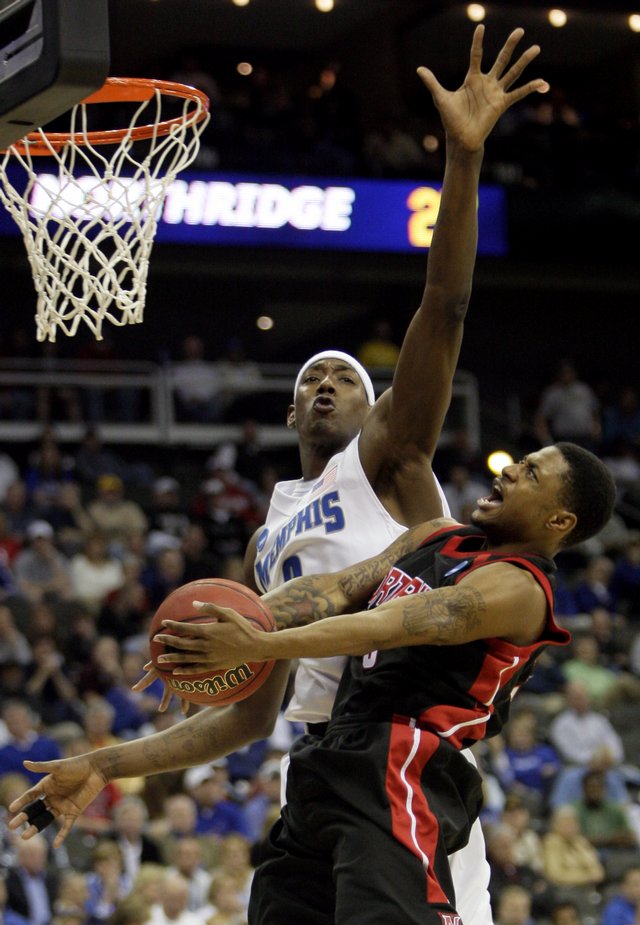 Memphis' Robert Dozier, left, gets above Cal State Northridge's Mark Hill (3) to block his shot in the first half during a first-round game at the men's NCAA college basketball tournament in Kansas City, Mo., Thursday, March 19, 2009.
Stories this photo appears in:

After overcoming heartbreak and tragedy just to get to the NCAA tournament, the Matadors of Cal State-Northridge could not get past the greatest game of Roburt Sallie's life. Sallie, averaging 4.5 points all year for Memphis, scored 35 and the second-seeded Tigers beat the plucky Matadors 81-70 Thursday, dodging what would have been one of the biggest upsets in tournament history.