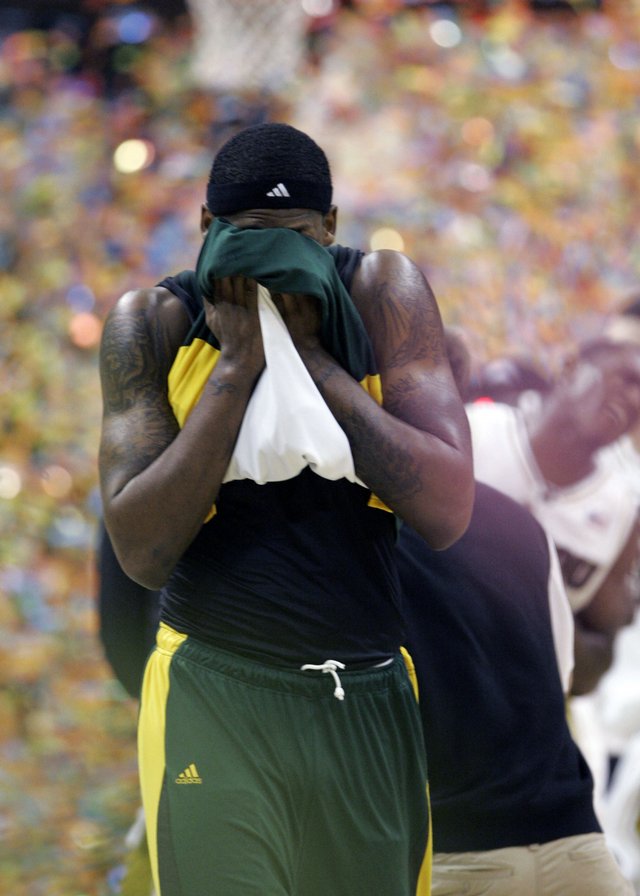 Baylor's Kevin Rogers covers his face as he leaves the court after the loss to MU.
Stories this photo appears in:

DeMarre Carroll scored 20 points and No. 14 Missouri ended Baylor's surprising run through the Big 12 tournament, grinding down the Bears 73-60 to win their first postseason conference title in 16 years. Matt Lawrence added 13 points and his hot shooting helped the third-seeded Tigers (28-6) pull away early in the second half to spoil what would have been an unprecedented run to the title for Baylor.