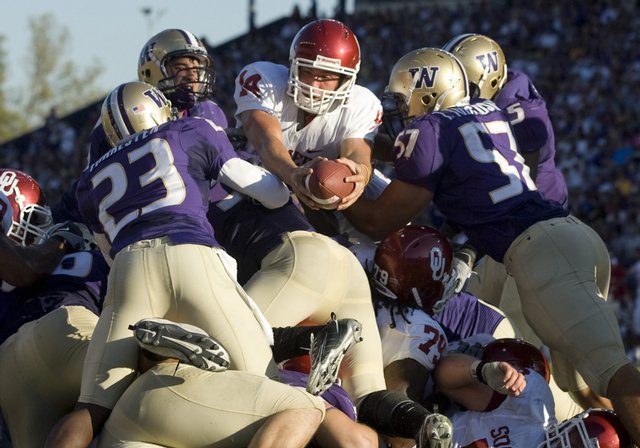 Oklahoma quarterback Sam Bradford reaches over the Washington defense to score a touchdown in this September 13, 2008 file photo. Oklahoma will play Florida for the BCS championship at 7 p.m. Thursday night.
Stories this photo appears in:

Florida and Oklahoma will play for the BCS title, but it might not be the true -- or only -- national football championship.