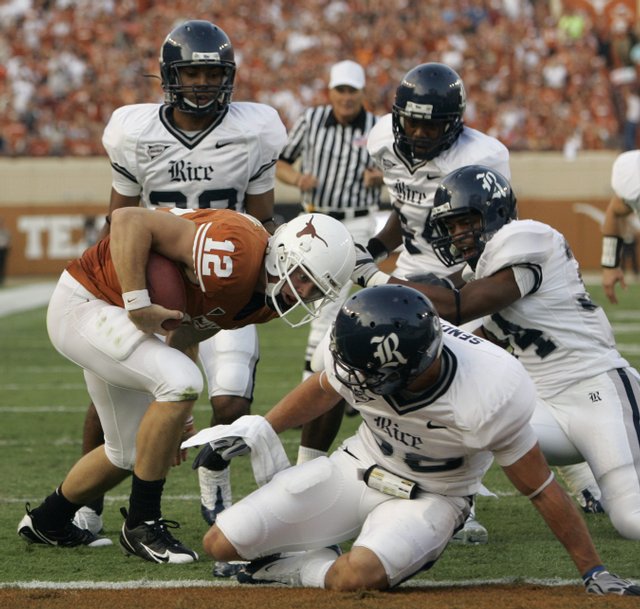 Texas quarterback Colt McCoy (12) escapes a handful of Rice defenders as he scrambles over his right end for an eight-yard touchdown Saturday in Austin, Texas. McCoy later passed Major Applewhite for the Texas all-time record in touchdown passes with 62.
Stories this photo appears in:

Missouri's Chase Daniel and Texas' Colt McCoy recently threw themselves - literally - into the Big 12 Conference football record books. Daniel set a conference record for consecutive completions in a game with 20 in Missouri's 42-21 victory over Buffalo on Saturday, eclipsing the previous marks of 18 by Sam Bradford (2007) and Seneca Wallace (2001).