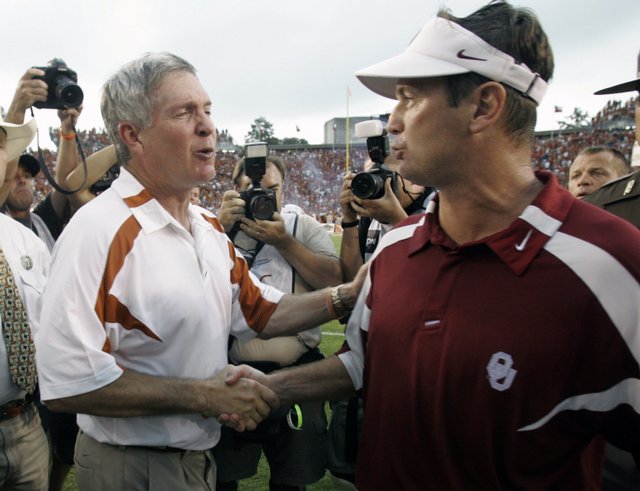 Texas coach Mack Brown, left, congratulates Oklahoma coach Bob Stoops in this Oct. 6, 2007, file photo after OU beat UT, 28-21, last season in Dallas.
Stories this photo appears in:

Texas still has a shot at the national football championship, but it's a long shot — and the Longhorns have to take care of Ohio State in the Fiesta Bowl.

If the Texas-Oklahoma series was only about the sights, sounds and smells of their annual matchup at the Cotton Bowl, it would still be a lot of fun. It's special, though, because on top of a great environment there's a long tradition of high-caliber, high-stakes games - and today's should be a doozy.