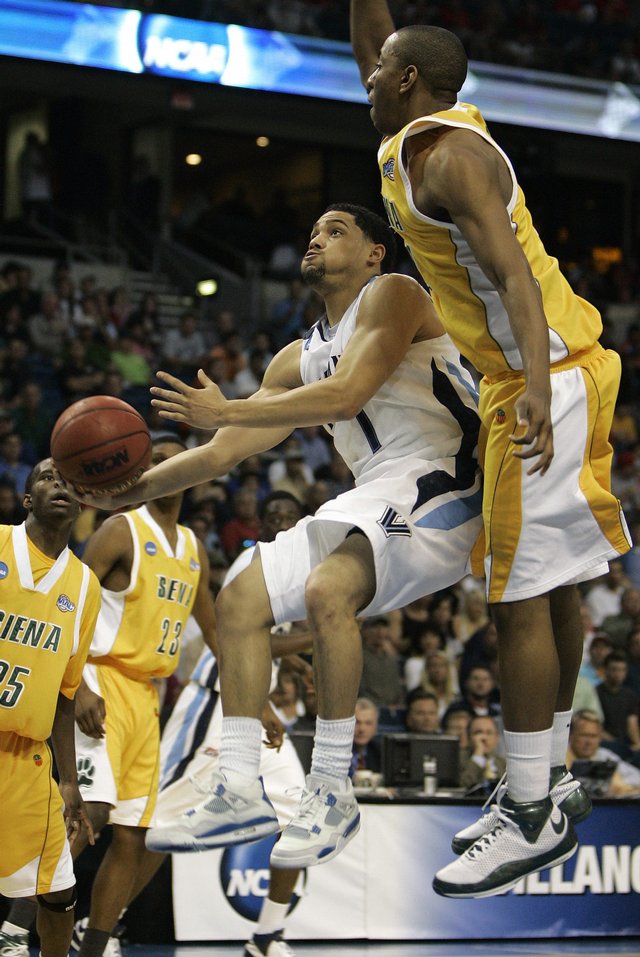 Villanova's Scottie Reynolds, center, flies by the Siena defense for a layup. Reynolds led the Wildcats with 25 points in their 84-72 second-round victory Sunday in Tampa, Fla.
Stories this photo appears in:

Self lauds upcoming opponent
Like hordes of hoop fanatics across the country, Bill Self spent part of his Easter Sunday watching riveting NCAA Tournament action. Must-see TV for Kansas University's fifth-year basketball coach was an 11:10 a.m., second-round game between 12th-seeded Villanova and No. 13 Siena.
The hardest part for Villanova was getting into the NCAA tournament. The Wildcats have always known they have what it takes to stick around for a while. Scottie Reynolds scored 25 points and Corey Stokes added 20 Sunday, helping the 12th-seeded Wildcats reach the round of 16 for the third time in four years with an 84-72 victory over tiny Siena.