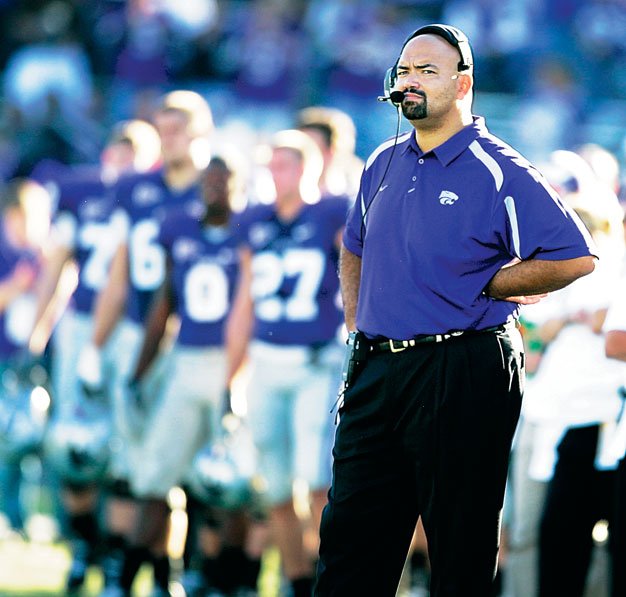 Kansas State coach Ron Prince watches the final moments of K-State's game against Missouri last year in Manhattan. After a 5-7 season in 2007, Prince loaded up on junior-college transfers - 19 new ones to be exact. The Wildcats' 29 roster spots held down by jucos are by far the most in the Big 12.
Stories this photo appears in:
K-State reshaping roster with influx of transfers
While most Big 12 football teams have junior-college transfers sprinkled across their rosters, Kansas State has started a trend in the conference. Forget the traditional method of bringing in juco transfers to plug a hole or two. Coach Ron Prince now has enough juco players to revamp the entire team.