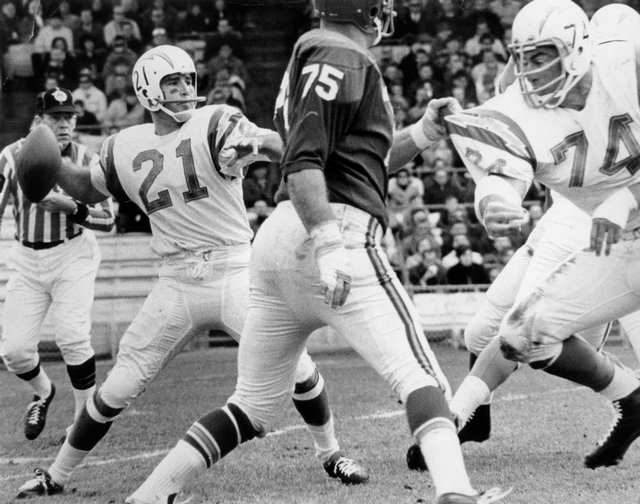 John Hadl
Stories this photo appears in:

Sure, John Hadl's name helped him to do his job so well for the Williams Fund, but his ears were an even greater tool in his former role as Kansas closer on big gifts to the athletic department.

If the stars were aligned perfectly, the day would come on Feb. 1, 2021 - 2/1/21. But those who love John Hadl aren't interested in waiting that long. So instead, Hadl, a Lawrence native and legendary Lawrence High, Kansas University and NFL football player, will have his high school number, 21, officially retired a week from today.