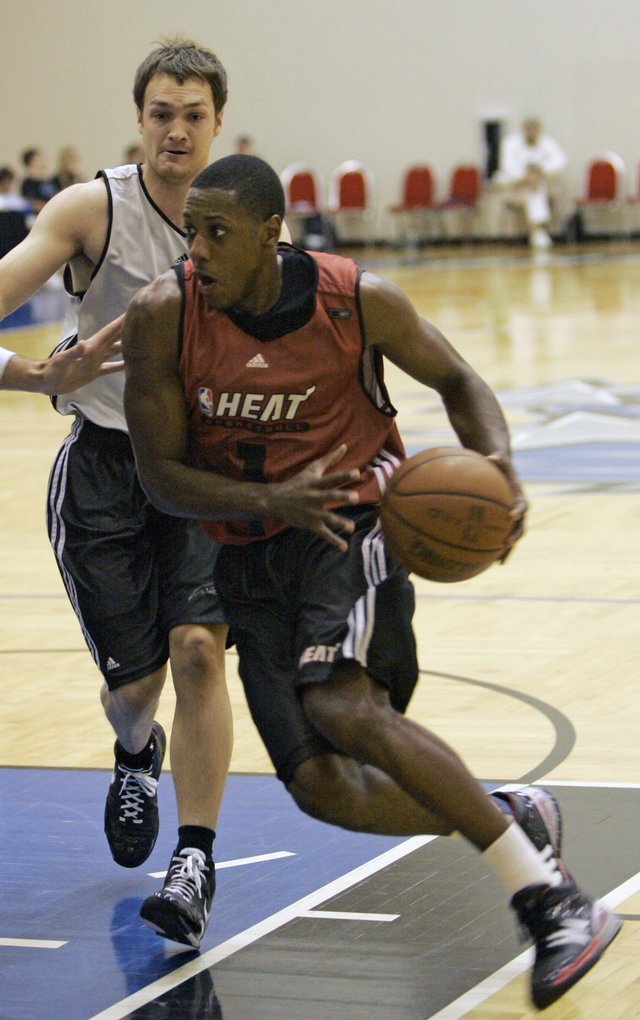 Miami Heat guard Mario Chalmers, front, drives around Orlando Magic guard Kevin Kruger during an NBA summer league game Friday in Orlando, Fla.
Stories this photo appears in:

Had Richards' shot gone in, Chalmers wouldn't have made his
It has become practically a ritual after each Miami Heat game at the Orlando Pro Summer League. Mario Chalmers is approached and asked about "the shot." The rookie guard smiles, recounts his three-pointer that sent the NCAA title game against Memphis into overtime, and then politely excuses himself without making much fuss about Kansas' national championship. No one bothers to ask Jason Richards, the Heat's other rookie point guard, about his shot.