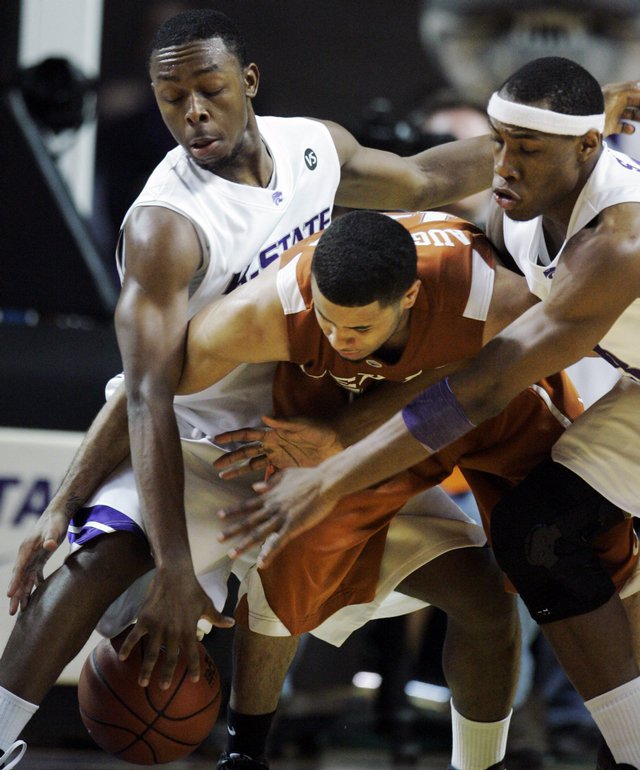 Texas guard D.J. Augustin, center, battles with Kansas State guards Jacob Pullen, left, and Dominique Sutton. Texas beat Kansas State, 74-65, Monday in Manhattan.
Stories this photo appears in:
Win gives Texas stranglehold on Big 12 race
A.J. Abrams was nowhere to be found in the first half. He wasn't looking for his shots and was missing the few he took. One shot changed everything.