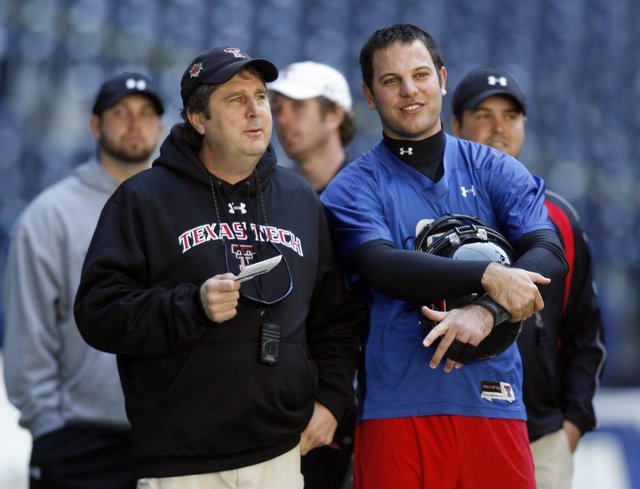 Texas Tech coach Mike Leach, left, and quarterback Graham Harrell talk during practice as the team prepares for the Cotton Bowl. Tech will face Mississippi on Friday in Dallas
Stories this photo appears in:

Former Red Raiders football coach provides details in book
Former Texas Tech coach Mike Leach on Tuesday offered up fresh details on what he says was happening behind the scenes around the time he was fired.

Texas players say there's still plenty at stake in Fiesta Bowl matchup with Ohio State
The Fox Sports college football panel raised the subject a few minutes after revealing the final BCS standings. Texas would be a facing an "emotional hangover," the group predicted, which qualified as part coachspeak, part pop psychology and part common sense.