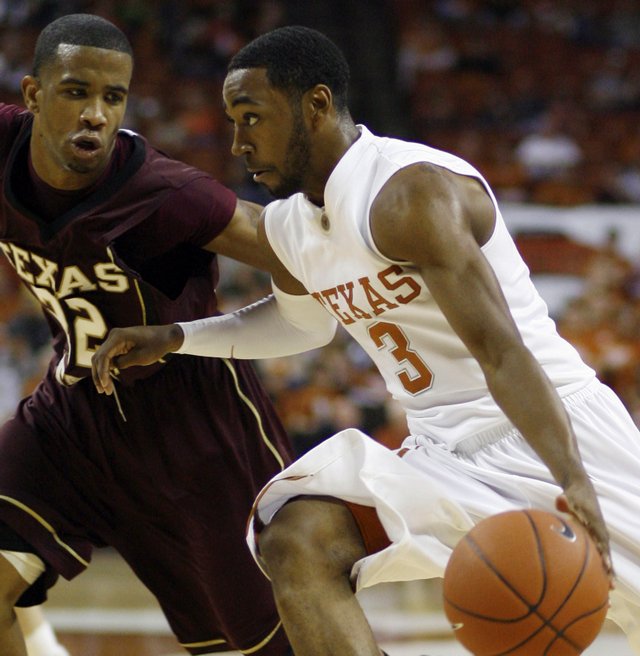 Texas guard A.J. Abrams, right, dribbles against the defense of Texas State guard Brent Benson, left, during the first half of an NCAA college men's basketball game Saturday, Dec. 13, 2008, in Austin, Texas. Abrams' game-high 30 points helped the Longhorns to an 81-73 victory.
Stories this photo appears in:

If the Big 12 were to claim a signature victory roughly one month into the college basketball season, it'd likely be Texas 68, UCLA 64, on Dec. 4.