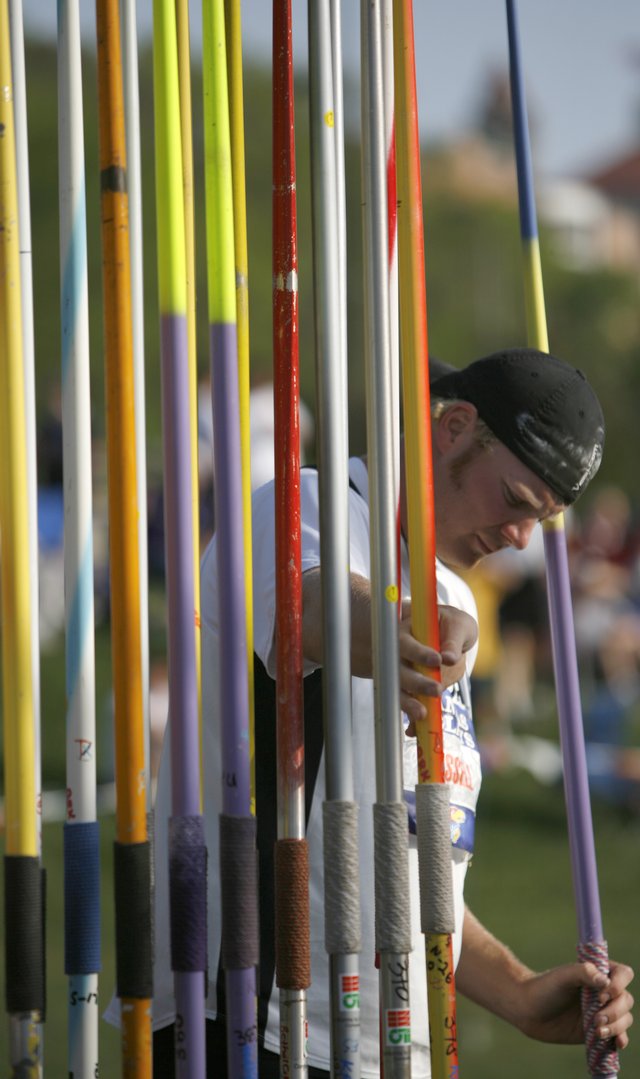 Former KU track and field athlete Scott Russell picks out a javelin in this April 24, 2006, file photo from the Kansas Relays. Russell, who nearly quit throwing the javelin three years ago, will represent his home country of Canada in the Beijing Olympics at 8:10 tonight in the qualifying round of the men's javelin.
Stories this photo appears in:

Russell a thankful participant in Beijing
As I reflect on the events of Aug. 8, I recall the lyrics of Mick Jagger. You can want something so bad in life, whether that be material things, wealth, happiness or, in my case, a life-long goal, but sometimes things get in the way and you don't achieve these things. I have felt this way for so long. When I missed qualifying for the 2000 Sydney Olympic Games, I felt like I was still too young and immature in this sport to be extremely upset. I was nowhere near my peak in terms of age, so I was not heartbroken.