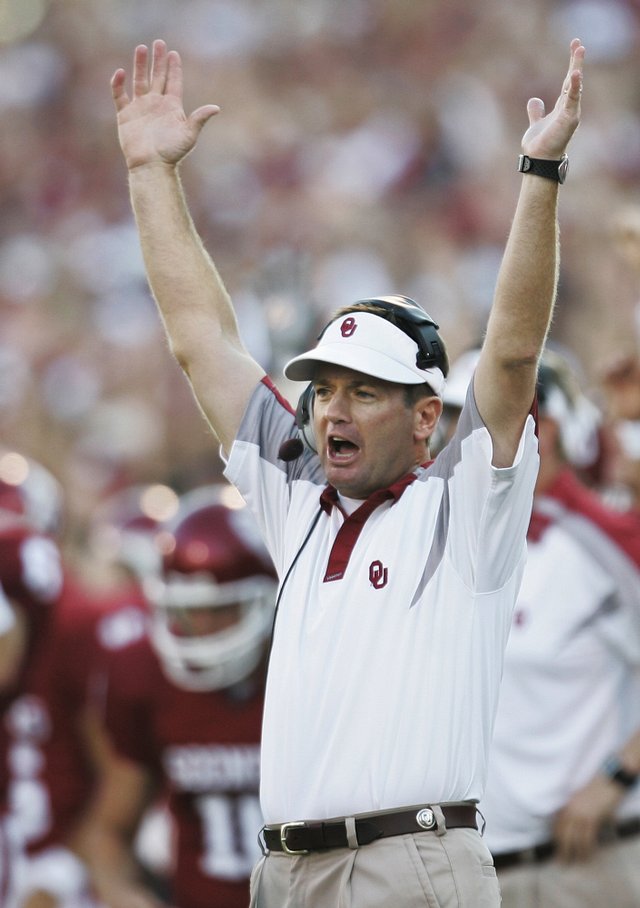 Texas Tech coach Mike Leach and Oklahoma coach Bob Stoops, (pictured) will clash in Norman, Okla. on Nov. 22 in one of the biggest games in the Big 12 this fall.
Stories this photo appears in:
Five teams have legitimate shots of winning the Big 12 Conference this upcoming football season. All due respect to Nebraska, Colorado, Kansas State, Iowa State, Oklahoma State, Texas A&M and Baylor: It's just not going to happen this year. However, the conference looks as powerful as it's been since 2001, when the Associated Press ranked four Big 12 teams in the top 10.