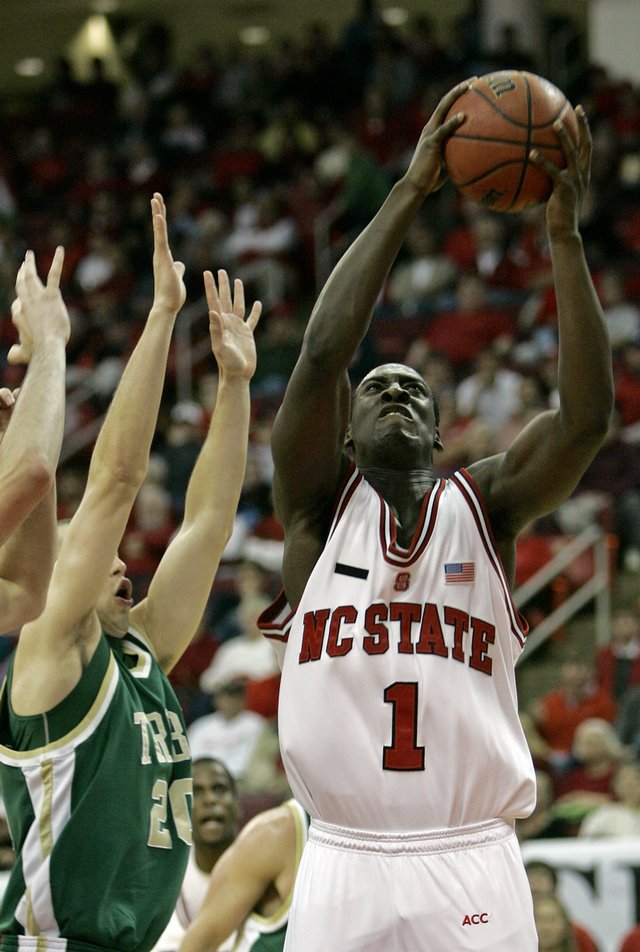 North Carolina State's J.j. Hickson (1) drives to the basket as William & Mary's Kyle Carrabine, left, defends. Hickson, a freshman, scored 31 points in N.C. State's victory Thursday in Raleigh, N.C.
Stories this photo appears in:
Hickson shoots 12-for-12; Wolfpack notch 14th straight season-opening victory
J.J. Hickson wasted no time finding his place in North Carolina State's loaded frontcourt. The freshman scored 31 points on 12-for-12 shooting Thursday night, and No. 21 N.C. State beat William & Mary, 66-47, for the program's 14th straight season-opening victory and second in two tries under coach Sidney Lowe.