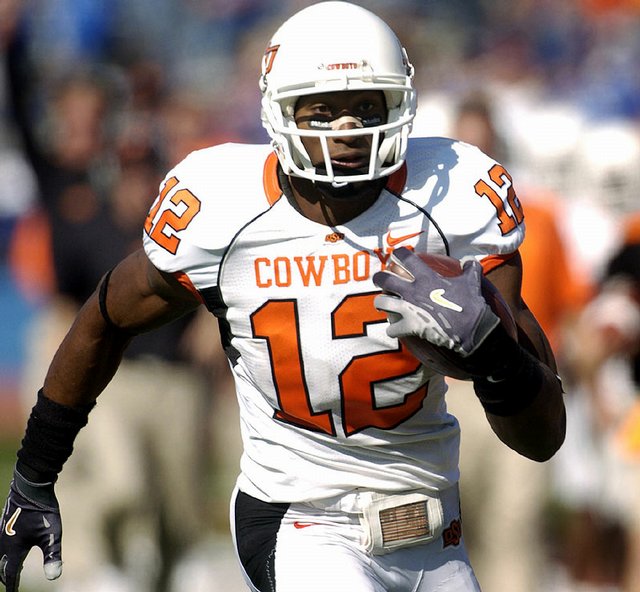 Oklahoma State's Adarius Bowman breaks free for a 54-yard touchdown against Kansas last year. Bowman caught 13 passes for 300 yards in the Cowboys' comeback victory last year in Lawrence. After a bad game against Troy earlier this season, Bowman has bounced back and once again is putting up some huge numbers.
Stories this photo appears in:

Heisman hopes dashed early, outgoing Bowman still dominant
The Oklahoma State media were shocked. After the Cowboys beat Kansas State, 41-39, on Oct. 20, a few players filed out of the locker room to talk to reporters as they do every week. But this time, standout wide receiver Adarius Bowman emerged, plopped down and answered his share of questions.