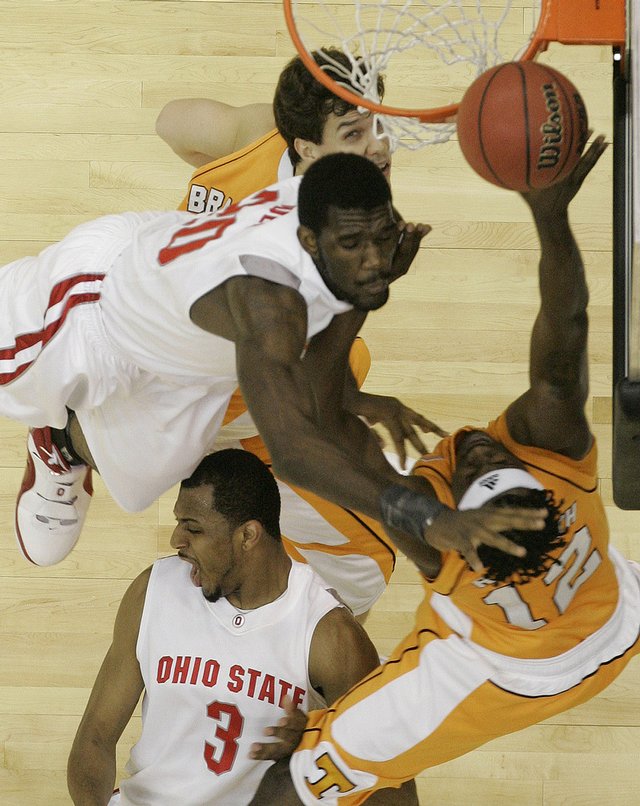 Ohio State's Greg Oden, center, tries to block the shot of Tennessee's Ramar Smith (12) as Dane Bradshaw, top, watches during their NCAA South Regional semifinal basketball game at the Alamodome in San Antonio, Thursday, March 22, 2007. At bottom is Ohio State's Ivan Harris (3) who was injured on the play.
Stories this photo appears in:
Ohio State senior Ron Lewis knew better than to look at the scoreboard. One look at the Tennessee Volunteers told him all he needed to know. Although the top-seeded Buckeyes trailed by 17 and freshman sensation Greg Oden was in deep foul trouble, Lewis could tell his team had the Vols right where they wanted them. "Their body language was like they already had the game won," Lewis said.