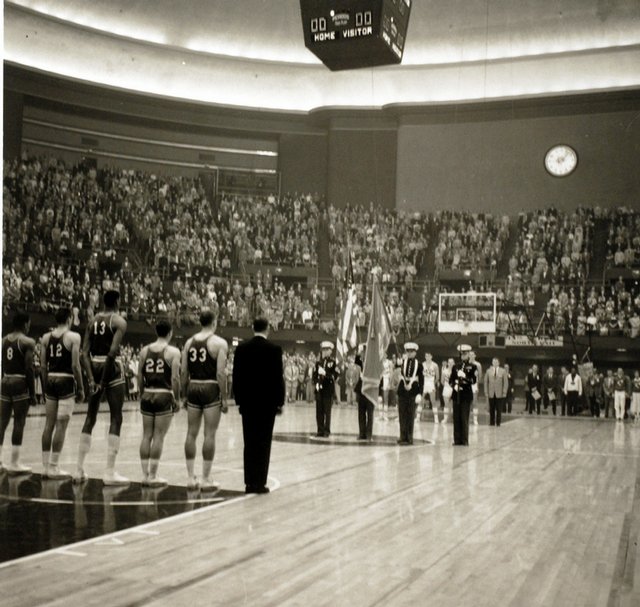 Kansas players, from left, Maurice King, Gene Elstun, Wilt Chamberlain, John Parker and Ron Loneski stand at attention during the national anthem prior to the start of the 1957 national championship game.
Stories this photo appears in:
Former Kansas University basketball player Ron Loneski died Friday at Lawrence Memorial Hospital at the age of 77. Arrangements are pending and will be announced by Rumsey-Yost Funeral Home.
Despite Chamberlain's giant presence, KU fell in three OTs
Most people can't envision a national collegiate basketball title game with no three-point arc, no shot clock, players in boy-cut shorts, high-top Chuck Taylor-style shoes, only two African-Americans in the action, no national television - and a fairly unheralded 5-11 kid jumping center against a 7-foor All-American. That guard not only was featured in the game's opening play but the very last one.